Travel Agency
123 Main Street
Anytown, NY 20317
USA
(212) 555-4321
(212) 555-1234 fax

Send Us

E-mail

© Copyright 2011
Travel Agency
powered by Website2Go.com
All Rights Reserved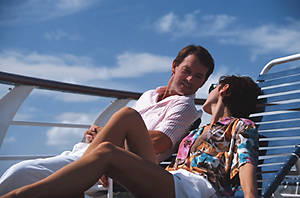 Looking for something different, fun, romantic, new destinations without the hassle of packing and unpacking every couple of days, entertainment, sumptuous food, excitement?

What you need is a CRUISE!

Travel Agency works with all of the major cruise lines to get you the cruise of your dreams for a price you can afford. Our cruises visit all popular destinations - the Caribbean, Alaska, Mexico, the Mediterranean, the South Pacific - plus places you may not have considered, such as Antarctica. We represent and can get you great deals on:

Carnival Cruise Lines
Norwegian Cruise Line
Royal Caribbean Cruise Line
Costa Cruises
Celebrity Cruises
Dolphin Cruise Line
Cunard Cruise Line
Silverseas Cruises
Windstar Cruises
Holland American Line
Royal Viking Line
Seabourn Cruise Line
Epirotiki Lines
Diamond Cruises
Princess Cruise Lines
Orient Lines
Sun Line Cruises

Call us today to explore the world of cruise vacations.